I launched a digital product a few months ago with my friend. Our goal was to sell a digital product called "Startup Recipes" that we have built on top of Notion. I was going to build the landing page and wanted it to be memorable and extra.
I spent a crazy amount of time and did a lot of research to find the perfect structure. After seven months, we sold 400+ copies and generated $20,000+ in revenue. Among other factors, I believe that our landing page played a critical role in getting this.
Here is my landing page recipe of Startup Recipes: Use it if you are planning to sell any kind of digital product:
Anatomy of
Digital Product

Landing Pages

Building a landing page is like storytelling with blocks. Here are 15 blocks to follow:
1 →

Hero

2 →

Problem

3 →

What is it?

4 →

Value - Product

5 →

Testimonial

6 →

Otherwise

7 →

Call to Action

8 →

Sneak Peak 1/2

9 →

Call to Action

10 →

Sneak Peak 1/2

11 →

Showcase

12 →

Otherwise

13 →

Pricing

14 →

Testimonials

15 →

Footer
We micro-exited Startup Recipes to an investor in August 2022.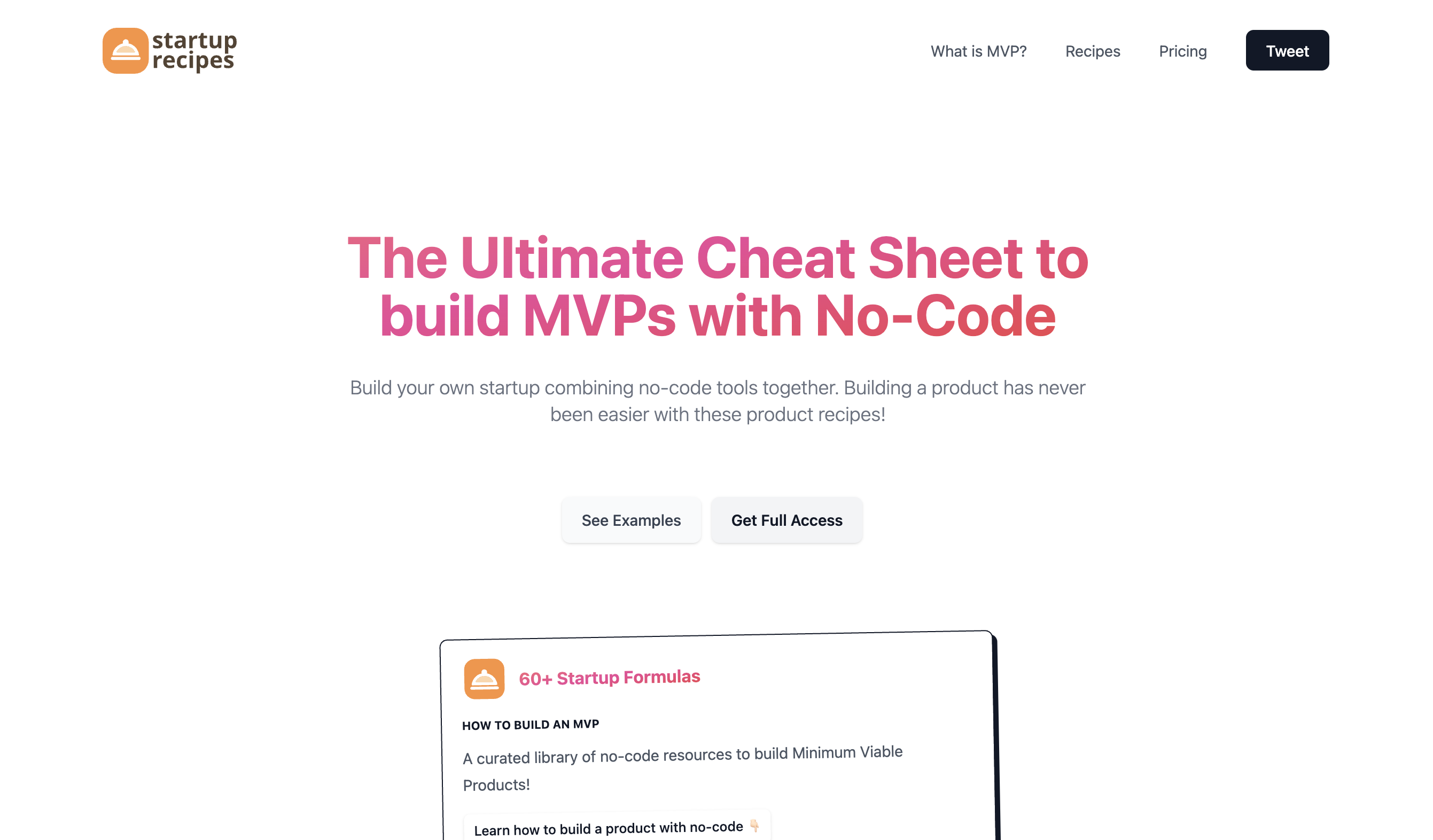 I will dive deep into landing page section below. Please visit Startup Recipes' landing page to see it live and evaluate headlines, hook, CTA, social proof and more.
Visit Landing Page →
1 → Hero Section